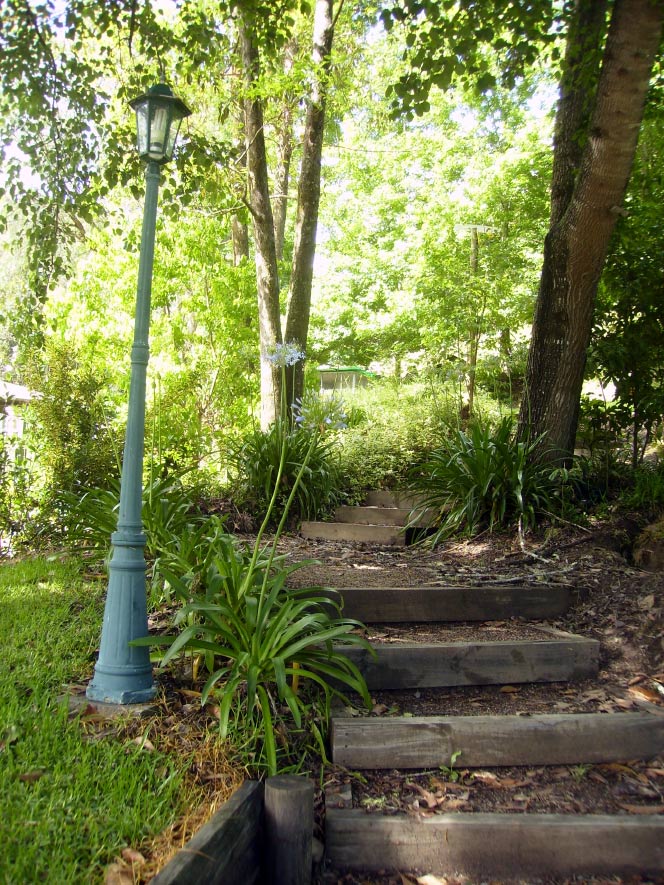 GLASS CLASSES AVAILABLE AT THE STUDIO
Glass classes, courses and workshops are held on a regular basis in the areas of kiln formed glass and leadlight/stained glass. Classes offered suit the absolute beginner through to those with previous glass experience. The studio, set up in 2003, is a well equipped working studio, nestled into beautifully quiet surroundings in the rural valley of Fountaindale, on the NSW Central Coast.
I have been an educator for many years, in both my nursing career and then in my glass career. I have a passion for teaching, encouraging and supporting students to develop their own creativity and skills in numerous areas of art glass. After completing a course, students may come to regular weekly workshops, if a position is available, to develop their skills whilst working on their own projects.
All classes and workshops are held in accordance with the current state Covid restrictions.
Please contact me or click the links below for information regarding either upcoming course dates, and availability of regular workshop space. More information about the teaching arm of my practice can also be seen on my facebook page.
CURRENT FUSING COURSE
INFORMATION AND DATES
CURRENT LEADLIGHT COURSE
INFORMATION AND DATES
Enquire
Completed a warm glass workshop. Was a thoughtfully developed course full of information as well as lots of hands on creating. Had a great weekend.
-Marie-Claire B. (Jun 2022)
I so enjoyed the weekend fusing class. I learnt so much and my appreciation on the talent Clare has in her field grew hourly! Exceptional teaching.
Attended a Great Warm Glass Fusing and Slumping Workshop over the weekend. Clare is a wonderful teacher and walked away with lots of goodies and a great appreciation of people that work with glass Thank you Clare
I had such a great weekend at Clare's glass fusing course. Her practical and technical knowledge of glass and the equipment is amazing, and the course delivery was set at a good pace. Given her many, many years of working with glass, as well as the equipment used the course is very good value.I highly recommend this course to absolute beginners as well as to experienced glass artists. Thanks again Clare.
I have just finished a two day workshop with Clare Peters and was most impressed with what I learned from this world famous artist. From the moment she started the day it was all done very professionally. Clare had direction and presented the information in an interesting manner. She was organised and much to my delight, there was plenty of equipment. There was no need to share anything (so important during this pandemic). There were even Perspex shields so everyone could work safely. Over the two days Clare gave us different projects to make out of glass. They were a delight to take home and show the family. It was a wonderful experience, very much value for money. I am seriously thinking of going again!
Clare is a fabulous teacher. She gives space to learn what's she's taught and at the same time she's available when a helping hand is needed.
The level of expertise and know-how from Clare is amazing! She caters to all ranges of abilities, and is a wealth of knowledge. I felt at home and in good hands when in her "Cottage" (workshop). I wouldn't hesitate to recommend her courses and workshops to anyone who has an interest in glass art. Thank you Clare!
Just completed a wonderful fusing weekend. Learnt so much – the knowledge Clare is willing to share is wonderful. Great value as we made multiple projects, and you could see all the preparation that went I to delivering the workshop. Enjoyable, quality learning experience.
Clare is amazing, such a lovely person and so incredibly talented with a fabulous and patient teaching style. She instructs in an easy to follow way and pace, allows her students autonomy but is more than happy to help when needed. Her studio is that of dreams and she is always happy to share her knowledge and years of experience and expertise. David is also a wealth of information and incredible assistance. And Ollie is just beautiful. Excellent value. A fabulous experience. I've already booked my next workshop.
I recently did the Warm Glass Weekend Workshop with Clare. Clare is a very knowledgeable and patient teacher. The workshop was well organised with just the right balance of theory and creative time. We worked on and took home lots of finished pieces, which is a lovely reminder of a busy but rewarding workshop. I am looking forward to more workshops with Clare. Thank you!
Great informative workshops which allow you to create a number of unique pieces to take home.
Great studio tucked away in a rural setting but quite close to the freeway and easy to get to!! Clare knows everything there is to know about glass, and the courses are great at getting total beginners (like myself) to produce cool glass projects!!
I was fortunate enough to gain a place in a two day glass workshop with the very talented Clare Peters and her very innovative husband David. Together they have built a creative space that has been carefully planned and thought out for the purpose of teaching.  I felt privileged to be around these knowledgeable people that took such great care to make my weekend memorable. Our class of eight came away with six amazing glass works that we learned how to fuse and slump. It was a great success all round because of the way it was executed. Well done Clare and David. I am totally hooked and am hoping to sign up for a term soon!
An excellent weekend spent learning about Kiln formed glass with an amazing teacher. Just fabulous. I highly recommend this course. Excellent studio set up.
We have just finished a brilliant weekend lead light workshop. Absolutely the best art workshop I have ever done. Enjoyed by all. Thank you Clare!!
I recently completed Clare Peters' Warm Glass workshop and had a wonderful time. Being a complete novice, I walked away with an incredible amount of knowledge, being taken through the why as well as the how. Clare is so welcoming, making you immediately feel comfortable on arrival. We walked away with so many different pieces, each of a different style, using different techniques. Highly recommended.
I did the intro to working with warm glass course and I thoroughly recommend it. Such an amazing informative course and you walk away with so many amazing pieces. I can't believe it all fit into one weekend. Clare is so approachable and encourages you to get as involved with the medium as you want. Loved it and I'll be looking at doing more.
I recently had the pleasure in completing a Lead Light Glass Beginners course with Clare and her assistant David. It is an incredibly well organised and planned two days. Not only did we create beautiful lead light art but as a group we were all very supportive of each other. I learned so much over the two days covering design information, glass cutting to soldering. I appreciated the OH&S focus as we were using glass and lead products. The insight that Clare and David provided were thorough and clear. I didn't ever feel overwhelmed and felt comfortable asking for help. I'm eager to try more lead light glass art and hope to attend further classes to learn more.
Fabulous fun and informative class. Great value for money and Clare is lovely
I absolutely recommend booking a class with Clare Peters. Her wealth of expertise and experience is extraordinary. She has a wonderful ability to explain everything in a simple easy manner. David was an amazing help and both are an incredible team that brings the best out of the class. The studio was perfect blended into a beautiful bush backdrop . It was such an unforgettable experience we have rebooked and can't wait to see them again.
I loved Clare's fusion course so much I joined her workshops and would totally recommend it to everyone. She has a great teaching style, and she is inspirational in what she has accomplished with her own works. Jump in a class you may never want to stop going
Absolutely great value for money. Clare is a true professional but down to earth. Fabulous workshop in the most scenic and serene setting plus you get to take the most wonderful pieces home for your efforts. Thanks Clare
I learnt so much. It was a full on weekend and everyone finished a lead light panel. I am totally hooked. Clare is a great teacher who paces the lessons for fast and slow. Definitely returning to do some more.
Have done both the leadlight and fusing course with Clare. She is a patient and caring instructor who shares her wealth of knowledge and studio completely.
I recently attended a beginners leadlight class with Clare and her fabulous assistant David. The atmosphere was so welcoming. The class was designed perfectly, giving plenty of time for learning and hands on practice. We all came away with a finished piece to be proud of. There is a strong emphasis on OH&S and the studio facilities are outstanding. I would highly recommend these classes and I am sure I will be booking in for more.
Just finished an amazing weekend doing Clare's Warm Glass Fusing & Slumping course. I learnt so much. Clare is very informative & you can tell that she is very passionate about her craft, & loves to share her knowledge. I would highly recommend doing this course, & you don't need to know anything about cutting glass! Clare will help you. Thank you Clare for a wonderful weekend.
Had an absolutely great weekend creating and learning. Clare is lovely, patient and a fabulous teacher. Award winning professional who loves what she does and happy to share her knowledge. We've booked our next course, can't wait!!
Stained glass class was amazing! Clare is an excellent teacher, I loved the studio and her two helpers.
I bought my husband and son a class with Clare for Christmas. They completed it this weekend and absolutely loved it. They are really looking forward to doing another one. Thank you so much.
WHAT AN AMAZING WEEKEND!! Clare started from the very beginning and worked through many layers, techniques and styles of glass!! I'm a sheet metal worker and to learn such a broad overview of glass was very exciting! Thankyou David and Clare!! I had a wonderful weekend and your delicious 'lemonade' oranges was a big hit with my family
I have been privileged to learn glass fusing under Clare's instruction, and have no hesitation in recommending her as a glass teacher, no matter which area of glass design interests you
Fantastic class with the fabulous Clare Peters this weekend. Fantastic teacher, studio and experience. Learnt heaps and made several pieces to take home. Highly recommend her courses, workshops.