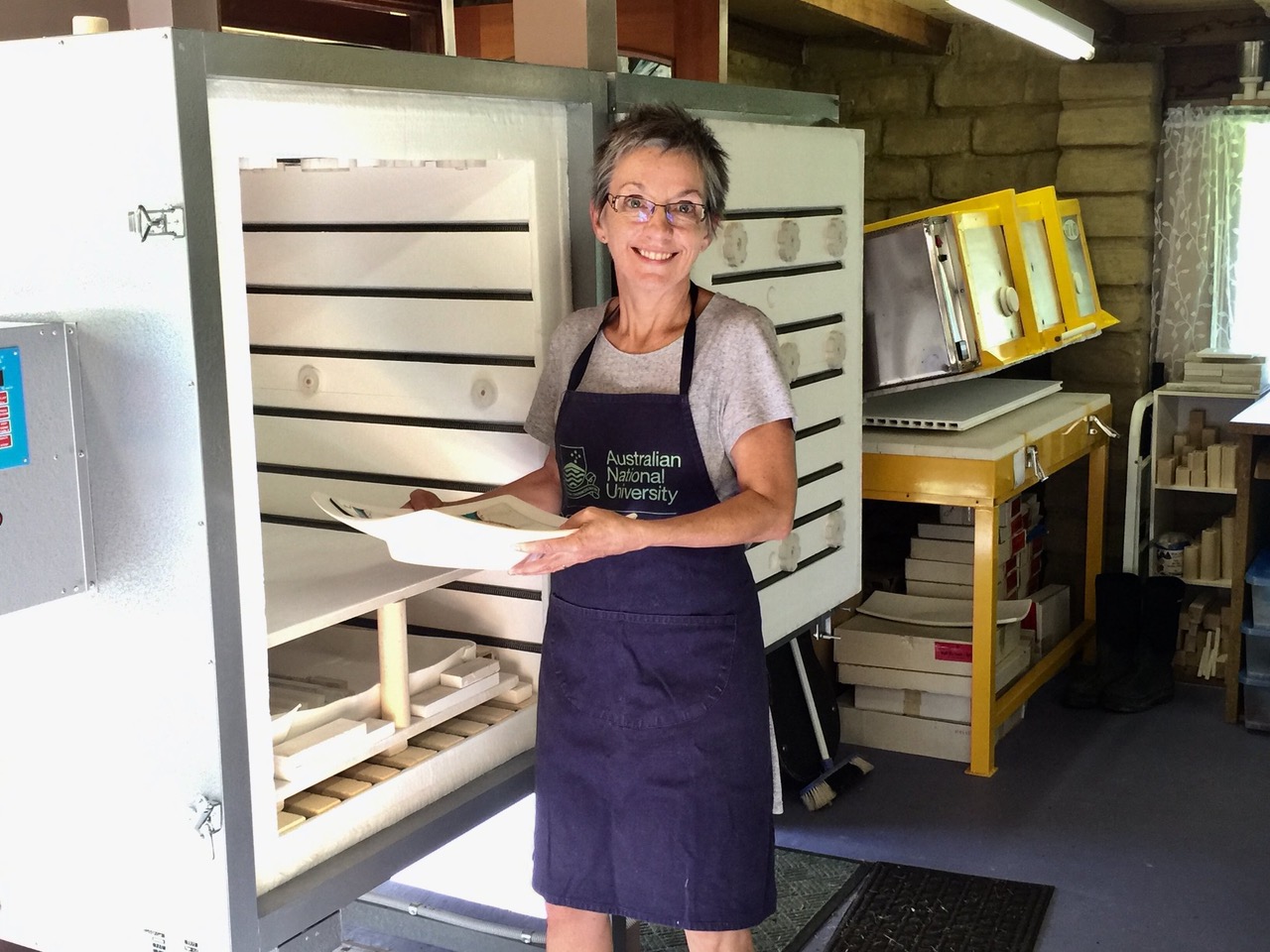 IMPACT OF COVID PANDEMIC
MARCH – JUNE 2020
At the end of March 2020 until June, I sadly had to temporarily close the teaching arm of my practise due to the Covid19 national restrictions. Although everyone who comes along was greatly missed, it provided an opportunity to regroup and to focus on the studio extension. We have now commenced this building project and will be using mudbrick earth construction, which will provide valuable additional workshop space. Teaching is now up and running again amidst the joys of soon to be mudbrick making days. The workshop is now functioning with strategies in place to meet the current state Covid requirements.

SILVER AWARD WINNER EMERGE 2018 BULLSEYE PROJECTS PORTLAND OREGON
JUNE 2018
I was not only honoured to be selected as a finalist for Emerge 2018 at Bullseye Projects, Portland, Oregon, but thrilled to have won the silver Award for my work In Honour of Seeking, In Honour of Knowing, In Honour of Wisdom. Thank you Bullseye Glass for your ongoing support to glass artists around the world.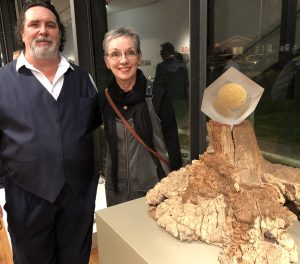 NATIONAL EMERGING ARTIST GLASS PRIZE
APRIL-JULY 2018
Just arrived home after a trip to Wagga to attend the opening of the biennial National Emerging Artist Glass Prize exhibition at the National Glass Gallery. I was honoured to receive the Highly Commended Award for my work Hope Upheld, seen here with Michael Scarrone – Curator of the National Glass Collection, and myself. The exhibition was judged by Suzanne Brett and Bethany Wheeler.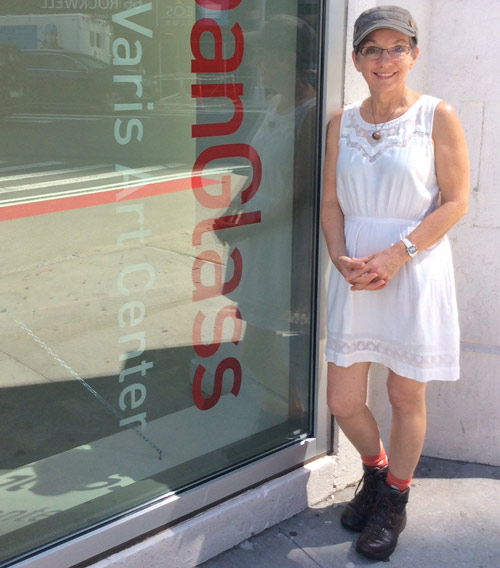 TRIP TO USA – NEW YORK CITY AND CORNING MUSEUM OF GLASS
AUG-SEP 2017

In August-September I travelled to the U.S.A to take up the Corning Museum of Glass Stanislav Libensky Award Prize. I spent two weeks taking a class called 'Casting Voids' with Richard Whiteley at The Studio – the teaching facility of the Corning Museum of Glass. It was an amazing time of learning, consolidating and expanding my thinking and ideas. I also spent just over a week in New York visiting the many amazing galleries, museums, and studios including Urban Glass, The Guggenheim Museum, the MET, and MOMA – a truly inspiring experience to carry forward into my practise.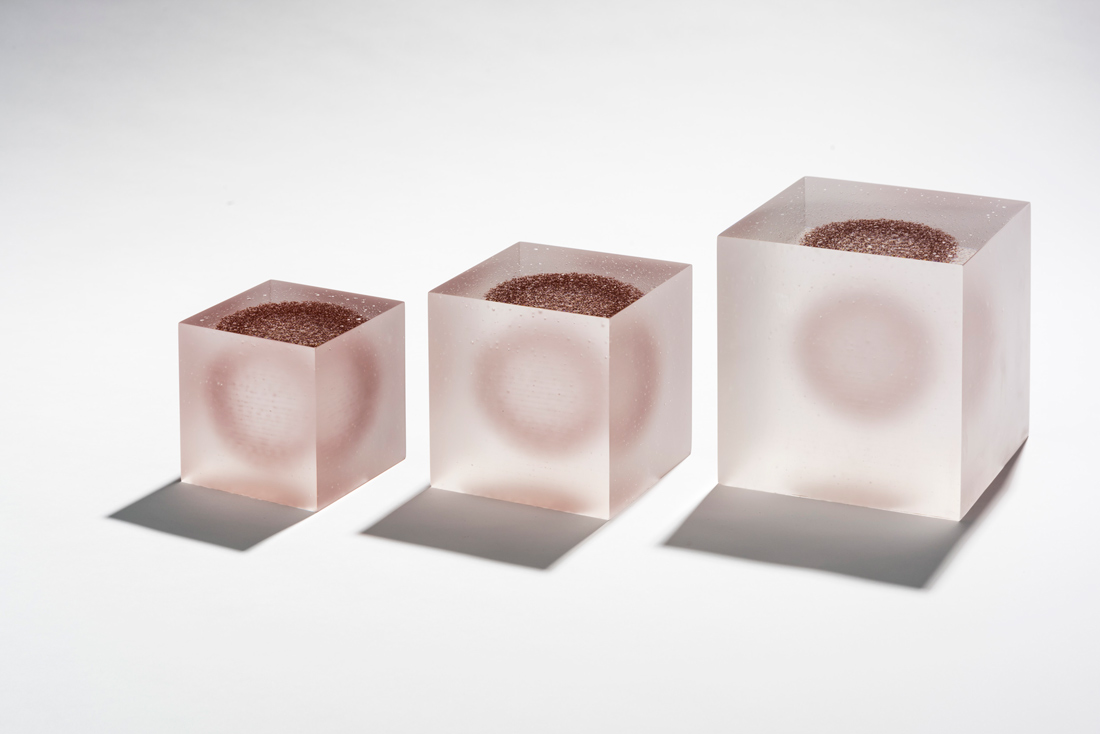 MANSFIELD STUDIO GLASS AWARD
MARCH 2017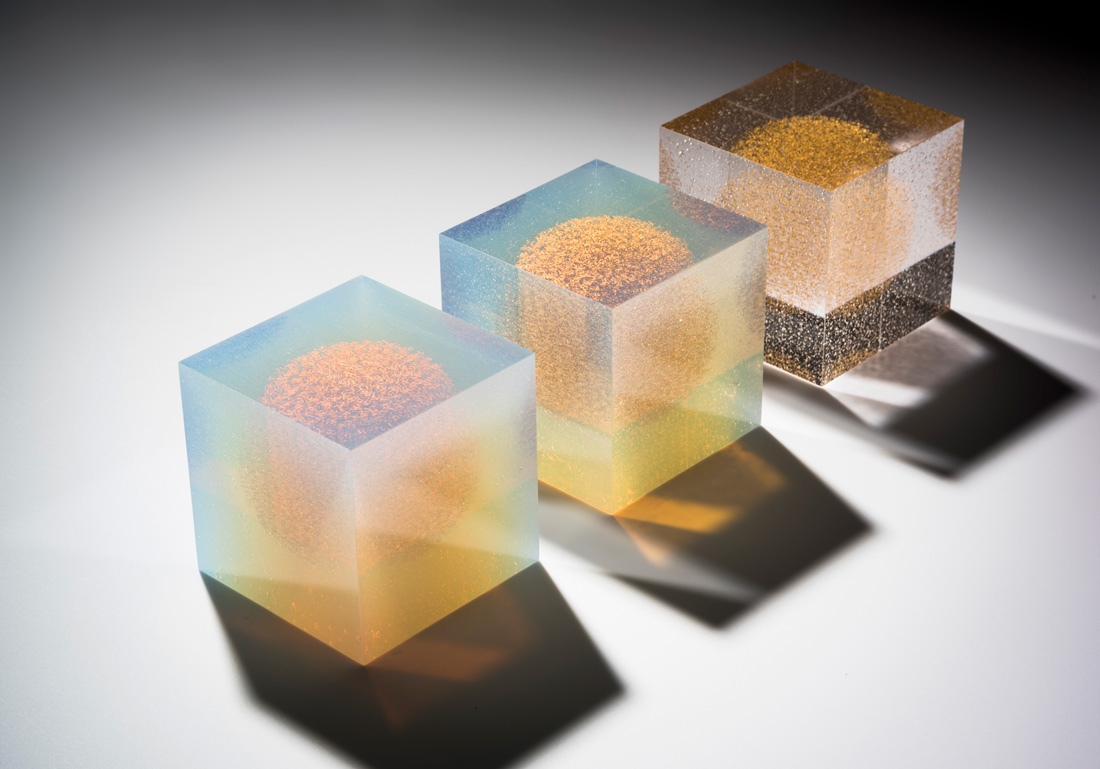 AUSGLASS VICKI TORR MEMORIAL PRIZE
JANUARY 2017

In January I attended the 2017 Ausglass conference – (r)evolve in Canberra and had a great time of learning, reconnecting with friends and colleagues, and also meeting many new fellow artists. At the conference exhibition I received the enormous privilege of being awarded the Vicki Torr Memorial Prize as voted by the Ausglass community with my work In Honour of Seeking, In Honour of Knowing, In Honour of Wisdom. Such an honour – thank you Ausglass.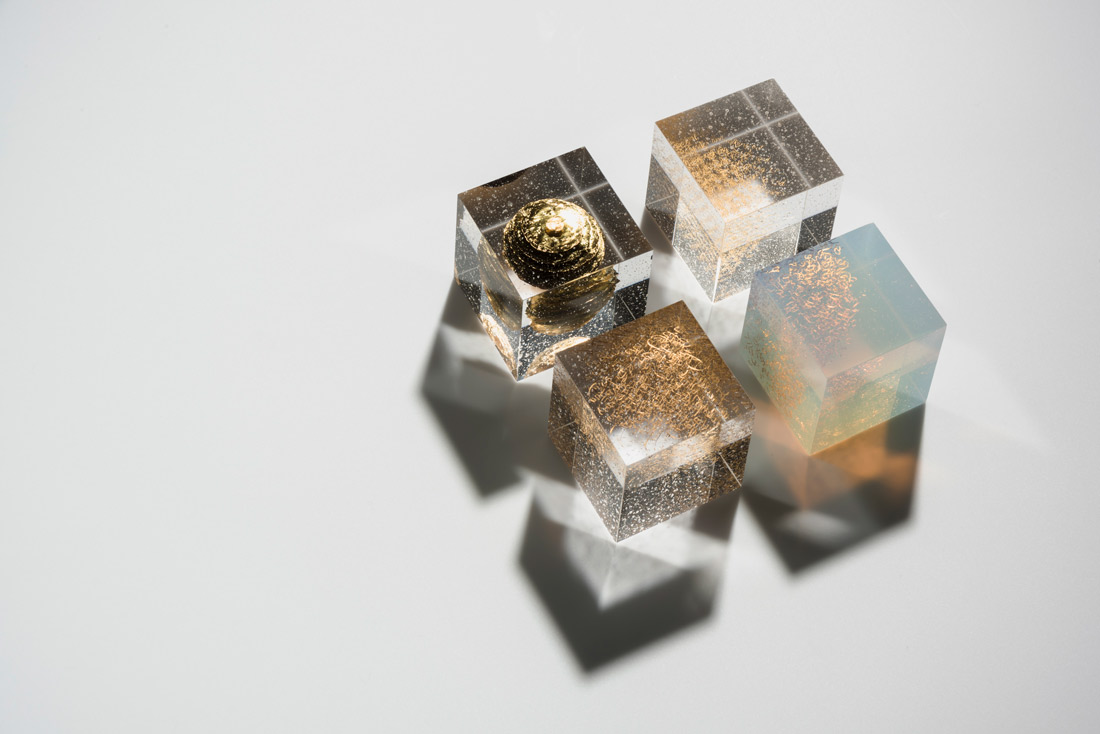 FEATURED ARTWORK FOR NAVA CHRISTMAS
DECEMBER 2016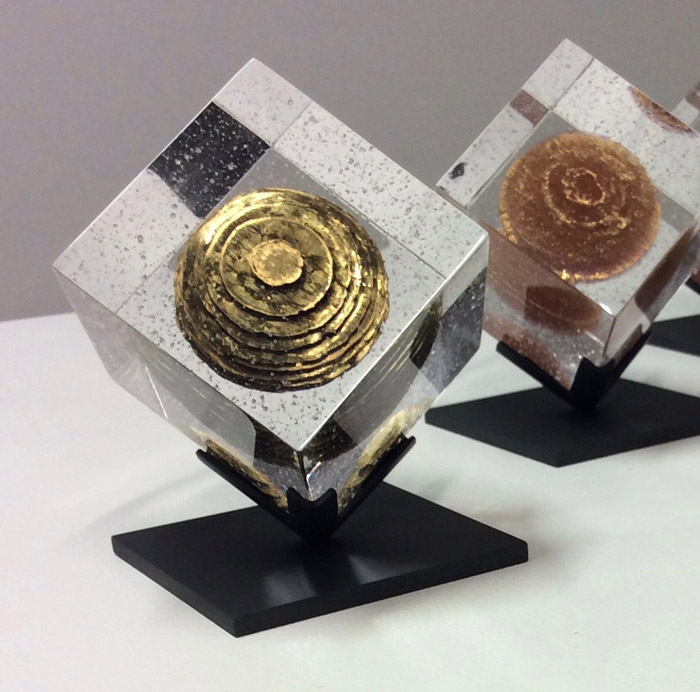 Corning Museum of Glass Stanislav Libensky Award
September 2016

I was recently selected as a finalist for the Stanislav Libensky Award – an international glass exhibition which is held at the Prague Gallery of Glass in the Czeck Republic. Here I was awarded the Corning Museum of Glass Stanislav Libensky Award. The prize is a course at the Studio of the Corning Museum of Glass in the USA mid 2017.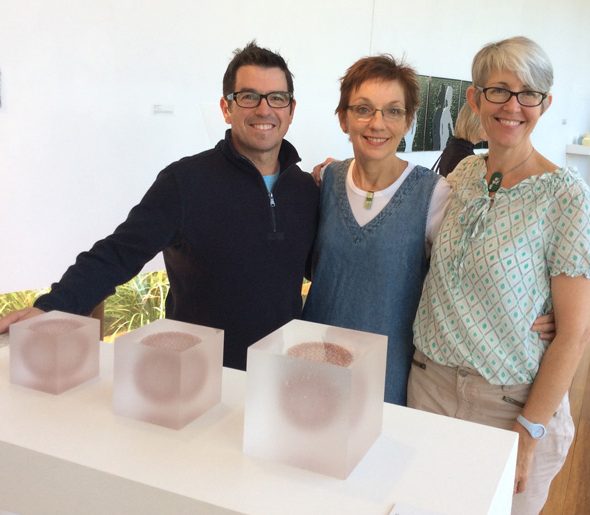 National Emerging Artist Glass Prize
April-July 2016
My work Wisdom Contained, Wisdom Revealed, Wisdom Explained was selected as a finalist as part of the National Emerging Artist Glass Prize which is held biennially at the National Art Glass Collection in Wagga. I was awarded the Highly Commended Award by the judges Ben Edolls and Kathy Elliot pictured here on opening night in front of the work.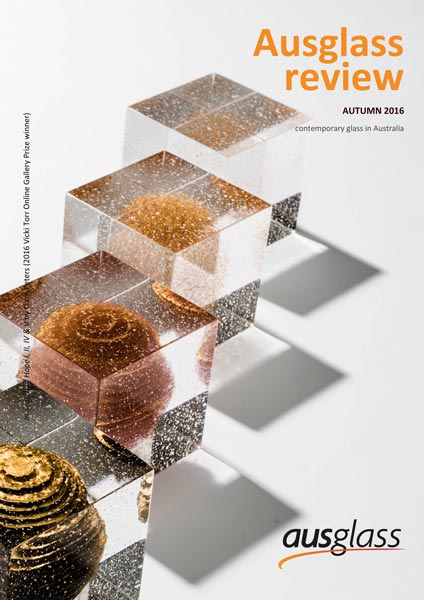 Ausglass Vicki Torr Prize
2016
In early 2016 I had the huge privilege of winning the Vicki Torr online gallery prize for emerging artists as voted by the Ausglass glass community. The prize money assisted me to purchase a casting kiln to continue my block works which I developed through my university degree. The article written by Ausglass editor Sharon Harrison can be viewed here.
View Article